By Dan Roark   Volunteers have helped Kim, the barn manager, during the summer to keep the horses and other animals rinsed off and fed to survive the heat when all they have sometimes is a Ryobi misting fan as opposed to the air conditioning we all take for granted.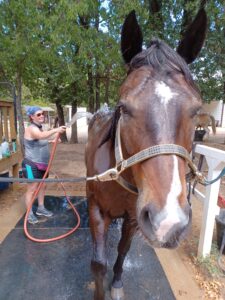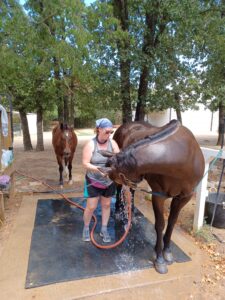 Ride on and ride for hope.
The post A Day in the Heat at New Hope, Pt. 2 first appeared on New Hope Therapeutic Riding.